Leading insurance software developer Covernet is working with increasing numbers of leading insurance providers as demand for its innovative products grows.
AXA Insurance credits Covernet with the success of its innovative Smart Farm product, which has won acclaim from both staff and agents for its simplicity and smooth customer journey, and seen more than 20,000 Irish farmers sign up since its launch.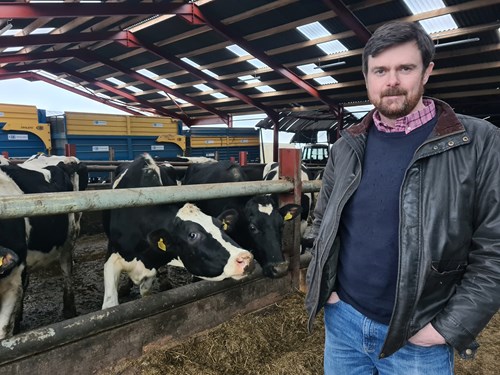 The insurance giant turned to Covernet for help in delivering its innovative agricultural product, opting for the firm's fully-hosted, web-based ISMIS sales and administration platform, which is also scalable to enable swift speed to market.
"The solution features a custom agent product developed within our ISMIS platform, which also supports the advanced rating engine and technical underwriting requirements AXA needed," explained Lee Stuart, UK-based Covernet's CEO.
"Our team developed a secure API, supporting a direct version of the product on AXA's own website. Further API integrations were supported to allow real-time communication to AXA's own back-office central policy and claims systems," he added.
Alan Rickard, Head of Commercial Lines Portfolio at AXA Insurance, said: "When it came to us developing a new farm product, we knew that we could depend on Covernet to work closely with us in creating a solution that would support our ambitions.
"We had two simple asks of the team, firstly that any system be simple, resulting in a smooth customer journey that made it easy to do business with AXA. Secondly, any system needed to be flexible and support the pricing and underwriting sophistication requirements to enable us to grow our commercial business profitably.
"Covernet delivered, and continue to deliver, for AXA in this regard, always meeting and often exceeding our expectations," said Rickard.
He added: "Since launch, staff and agents have consistently identified our simple and straightforward products and customer journey as one of the key differentiators for AXA. Covernet were the people who were able to deliver these things for us. This is evidenced by the more than 20,000 farmers who've made the switch to AXA Smart Farm since our launch."
ENDS