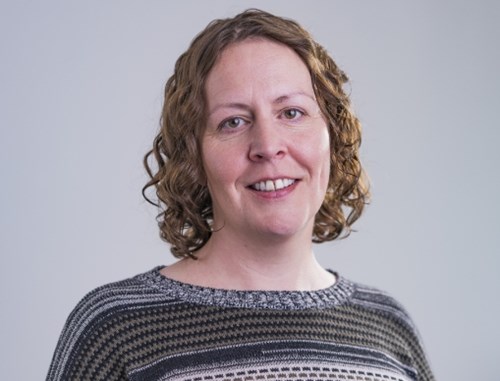 Name: Jenny Beattie
Role: Development Manager, Covernet
What does your typical day look like?
My morning starts with checking e-mails and prioritizing the work for the day, quickly followed by a 10 minute scrum where department managers and senior programmers discuss the current projects and their progress.
The remainder of the day is typically made up of liaising with clients, gathering and prioritizing their requirements, and working with the development teams who are building the solutions. As the company has grown, and more of our team have progressed through our career development framework to positions of leadership, a lot of my time can also now be spent looking at R&D projects and assessing how new, innovative technology can be applied to our business and our customer's needs.
What are you currently working on?
Most recently I've been working closely with one of our key clients, AXA Insurance Ireland, on providing a digital solution for underwriting complex Commercial Combined products.
As a team we are designing and developing a .Net Core Dynamic Product Framework, a sophisticated product builder which can produce low code webpages dynamically from a common code base using configuration. The objective is to further reduce build times and further increase reusability, and ultimately empower our customers with additional self service modules within our ISMIS platform.
What inspired you to join this company in particular?
I joined Covernet way back in 1999. At the time it was a small, local company but even then highly innovative – already providing Saas to the Insurance Industry. This was at a time when a lot of Insurance Brokers still used dial up connections and calculated insurance premiums from paper based rating guides.
Software solutions were beginning to change the face of the Insurance industry and to be part of that process was exciting and rewarding. Being part of a small team also allowed each of us to be involved in all stages of the project lifecycle, from meeting the clients, specification, coding, QA and deployment. That experience has been invaluable as the company has grown and evolved.
Did you always want to work in this industry (tech)?
No, not at all – I studied English Literature at UUC. I had always assumed a career in technology was dependent on an in depth knowledge of computer hardware and infrastructure. Then a friend who was already working in the technology industry suggested I might be suited to programming as I loved logic puzzles, cyptic crosswords, aptitude tests, etc. So I enrolled in a conversion course… and they were right. I loved coding immediately.
What's your favourite part about your work?
Originally my passion was for coding and the design and build of our ISMIS platform, of which I'm immensely proud. Now a large part of my job, and one of the most rewarding aspects, is passing that knowledge and experience to other members of the development team. We're very lucky to have a very high staff retention rate which means we get to see members of the team progress and thrive and ultimately become leaders themselves. Attracting and retaining high quality staff is key to Covernet's plans for continued success and growth
What would you say to other people considering a job in this industry (tech)?
Don't assume that if you're not mathematics/physics/technology based that there's not a job for you in technology. There are so many different career development paths that are vital to a software project's lifecycle – Business analysis, software design, technical architecture, graphic design, QA, customer support, project management.
With a background in English Literature for example your communication skills may make you suitable for managing client relationships, for writing simplified, coherent, well structured code, for understanding and translating the needs of the client into specified requirements. At Covernet we have a team made up from diverse backgrounds, specializing in different areas. This allows for a collaborative work environment where we rely on each others strengths and knowledge to produce robust Insurance solutions.
How do you see this technology impacting on our lives?
Insurance technology is ultimately striving to simplify business processes within the industry. Reducing inefficiencies, automating repetitive tasks, allowing greater analysis of data – all working towards providing effective pricing, greater transparency and stream-lining the customer experience in both product purchase and claims processing.
What do you consider to be the most important tech innovation or development in recent years?
I think we're going to hear more and more about machine learning and the benefits it brings to the insurance industry. We're already seeing it in pricing, in the automation of claims processing, in vehicle telematics, in fraud prevention.
Insurers have access to vast amounts of data, and with advances in AI, that data can be analysed in a way that wasn't possible a number of years ago. AI can be used to cycle through millions of scenarios, making educated predictions, ultimately leading to more effective and efficient risk analysis and to an improved customer experience.
What tech gadget could you not live without?
My Garmin Watch. It gets me up and out running… and lets me know as soon as I have reached 5k and can go home and eat a biscuit.