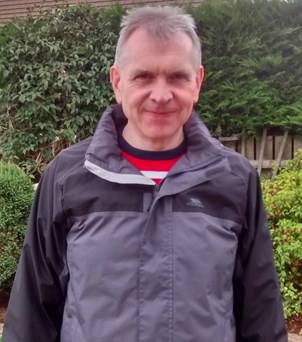 Name:
Peter Woods
Job Title:
Software Developer
Service time with Covernet:
4 years
Education / Career journey:
I graduated in Computer Science from Heriot Watt University but this was not my original plan. I had wanted to be an actuary but didn't quite get the grades so I started a Maths with Computer Science degree hoping, if I did well, to get transferred over to Actuarial Science. However, after the first term I quickly realised that Maths wasn't much fun after all and so I solely concentrated on Computer Science instead. Before joining Covernet, I have held most development roles eventually moving into IT management within several companies, mostly in manufacturing and construction.
How did you become part of Covernet team?
There is no doubt that one of the attractions Covernet had for me was its location as I live in Coleraine. However, the thing that really intrigued me about joining Covernet was the challenge of learning how the Insurance industry worked and to see how my other industry experiences and skills could be used in it.

What do you enjoy most about the job?
The most enjoyable part of the job is when I am given a new Insurance product to develop or a new import or export interface to create. Sometimes these projects push my knowledge and skills beyond my existing boundaries opening up the doors to learn new technologies. It is within this creativity and problem solving that most enjoyment comes.
What do you attribute to your career success to date?
In my younger days it was definitely ambition that drove my career. The mantra I had was that I would be a manager by 30 and a director by 40. However, through experience, I now realise that it is finding job satisfaction and accomplishment, even in the small mundane tasks, that breeds success.