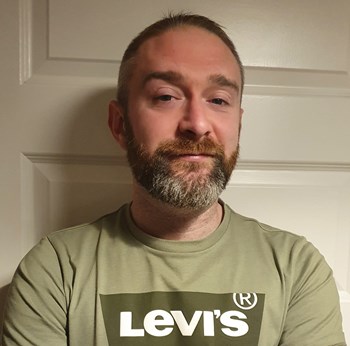 Name:
Barry Shiels
Job Title:
Software Developer
Service time with Covernet:
2 years and 3 months
Education/Career Journey:
Having worked in a variety of different roles after leaving school none of which gave me much job satisfaction, I made the decision to return to education as a mature student. Having always had a keen interest in computers I completed a HNC in Computing followed by a Computer Science degree at Ulster University.
How did you become part of the Covernet team?
Like many graduates after completing my degree I registered with a recruitment agency. Covernet was one of the companies with a graduate position available, having been impressed by their ethos and the potential for career progression I was pleased to have the opportunity to interview for the position. I felt very comfortable with the interview format with all involved being warm and welcoming. I was pleased to be offered the position and it was one I wasn't going to turn down, and as the saying goes the rest is history.
What does a typical day hold for you?
A typical day for me would start by checking if any messages have been added to any jobs I am working on or any important company emails have come in. I then go through my project list and prioritise my work for the day, this would usually consist of developing new or maintaining/amending existing software as per the client's requirements.
What do you enjoy most about the job?
My role gives me the opportunity to work on a diverse range of projects for different clients. It is this aspect of the role alongside working with the team at Covernet I enjoy.
What is your greatest passion outside work and family?
My biggest passion outside of work and family would be football, whether it is playing or watching. I am an avid Manchester United fan for my sins and try to get over to Old Trafford as much as I can during the football season.
I also have a keen interest in music and try my hand at playing the guitar from time to time.