A Covernet client for two decades, Prestige Underwriting's growth from a small outfit in the niche non-standard household market, to a 130-strong team providing multiple personal and commercial lines to a network of 1,300 brokers across Northern Ireland, Britain and Ireland has been nothing if not dramatic. Throughout the MGA's journey Covernet's insurance software has provided the risk control, security and fraud prevention that have been the bedrock of the firm's success.

Covernet's fully hosted, web-based sales and admin platform provides all of Prestige Underwriting's back office needs, including the capacity to set risk control parameters that would previously have been a manual process. "From our perspective Covernet offers us a great degree of assurance in compliance when it comes to managing risk, evidencing robust controls and audit functions," explains one of Prestige Underwriting's Legal Directors, Tori Wylde. "They enable us to set risk control parameters and dictate bespoke rules which are then embedded in the system.

"As an underwriting agent, one of our biggest risks is operating outside the delegated authority granted by an insurer, which could lead to the agency's withdrawal. The Covernet claims functions allows us to set up user profiles for example, to manage authority limits in line with the insurer's claims delegated authority, which prevents any user from acting outside their authority limit," she adds.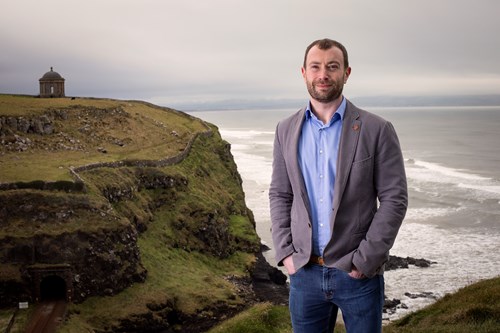 Lee Stuart, Covernet managing director, says: "Prestige Underwriting uses our MGA software solution on various levels as a fraud prevention tool. They can, for example, implement claims payments controls so that a claims payment is managed in three stages. This means the same person can't request a claims payment and authorise the payment, as the system controls prevent this."
"As an agency we manage delegated authority for both claims and underwriting," says Tori. "There's an inherent conflict of interest between claims and underwriting, so to ensure our customers are treated fairly we can restrict the visible data using an individual user profile. This means underwriters only see the claims data that's necessary for them to carry out their underwriting function."

The Covernet system enables Prestige Underwriting to restrict data visibility for its own staff and insurers. When an insurer comes to audit the business, they can be given access to the system while restricting data visibility, keeping Prestige Underwriting in compliance with data protection laws. The same controls ensure staff only have access to the data necessary for their own role.

"Covernet enables us to react quickly to regulatory changes," adds Tori. "If we need to make a high-priority change to documents produced by the system, it can be implemented rapidly to avoid regulatory breaches or extended lead-in times in comparison with other software houses. It also provides great reassurance that they are ISO27001 Information Security certified.

"With the Covernet system we also have the platform to develop our own bespoke systems, such as the complaints register, which run in parallel. We were able to give Lee and the team a set of rules regarding the management of consumer complaints, and a system was developed which is date-validated, to reduce the risk of us breaching any of the FCA complaint handling rules."
Hear more from our customers here.