Name: Simon McGurk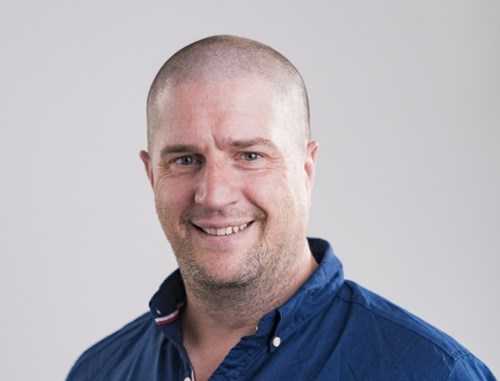 What made you want to volunteer to take part in the programme?
Mental health issues are never far from the news these days, and I really felt that the role would be important going forwards. I have been around the company since the start, and it many ways I see colleagues as "family" – and we all want to look after our family!
My faith also played an important part of the decision-making process – I know it is not always the done thing to speak about it, but it means a lot to me – and "Love Your Neighbour" is central to that faith – I have a heart for the people around me, and very much saw the course as a way to serve in the work environment.
What does Mental Health mean to you?
I guess it boils down to the simple truth that we have to look after ourselves – stress is almost a given these days, whether in work, or out in the wider world, and having planned coping mechanisms in place is becoming increasingly important. I hope that in my role going forwards, I am able to help those around me pick up some of those strategies.
What was involved in the 2-day programme?
The course was broken down over several modules which discussed many aspects of mental health – from the basic definitions through to some fairly intensive case studies.
As we worked through the course notes, there were also breakout sessions with smaller groups which allowed more in depth discussion.
The course finished with an online exam.
What are the key take away from the course?
For me, it was a "normalisation" of mental health issues and disorders. These are areas that have often been considered taboo – but working through the various definitions and studies, it was enlightening just how widespread these issues are. Things which I may not have recognised as a mental health issue previously, now make more sense.
If you could give one piece of advice to your Covernet colleagues, what would it be?
There are a lot of different things I could say here! If there was just one though, and I know it's becoming a bit of a cliché - Talk. There is still a stigma around Mental Health issues, but finding some one you trust to talk to will make a huge difference. To my colleagues, I hope I can be that someone.
What does being a Mental Health Champion mean to you?
It is a chance to give something back to the company, and to the people who work there – and it really is that simple! If I can make a difference to just one person's situation it will be worth it.
Anything additional to add?
Just that my (virtual) door is always open – and that I am there if you need me! No matter how small you perceive your issues to be, come and talk – better to get them out than let them grow! Give me a shout. Or suggest coffee – coffee is always a good conversation starter!