Our Carbon NetZero committee are driving our commitment to the UN Race to Zero. The committee led implementation of our written commitment via the UK Government SME Climate Hub to halve our carbon emission by 2030 and be NetZero by 2050.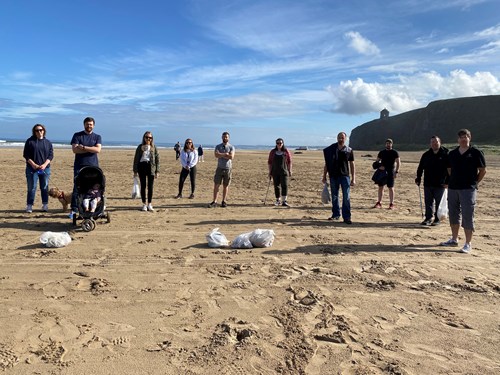 The committee has put a plan in place to measure and reduce emissions. That began with a presentation to all the team to raise awareness of the initiative, outline immediate steps and actions in the longer term. Mapping emissions is one of the first key steps to knowing how we can offset or cut fuel and energy consumption in terms of heat, water, electric and travel. The team also have developed a programme to encourage people to use public transport, walk or cycle to work, and are exploring the possibilities in terms of renewable energies and smart meters.  
Already, outcomes include a food waste bin in the kitchen, biodegradable alternatives to plastic utensils, desk plants to improve air quality, increased vigilance in recycling, a reduced paper trail and a preference for environmentally friendly office supplies.