We view diversity as a strength and an aid to innovation: the more viewpoints, experience and expertise we can apply to a problem and developing a solution, the better. There are no barriers here to good ideas and, in our fast-paced environment, there is always a better way – ours is a meritocracy where we support each other and share knowledge to get better and work smarter.
Our Diversity & Inclusion committee played a key role in our achievement of the bronze Diversity Mark NI accreditation by championing gender diversity and inclusion . The accreditation process and application framework also enabled us to identify and act on any institutional barriers facing minorities and underrepresented groups that can impact on their career progression.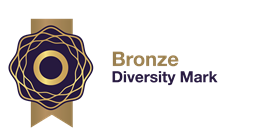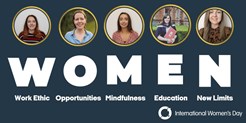 Developing and maintaining a diverse workforce is championed throughout the company and is integral to our Graduate Recruitment Programme.
Our Diversity & Inclusion Champions Network is now focused on achieving silver then gold accreditation and wider diversity targets including those around LGBTQ+, disabilities, race and ethnicity, age diversity and social mobility.
As an employer of choice in the STEM sector, we are proud of our diverse workplace. Read more here...